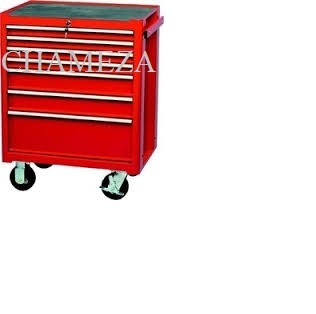 Product Description
Tool Trolley
Panels: Welded / Folding Assembly of Panel Claddings, made out of Mild Steel CRCA 1MM Thickness of Grade D conforming to IS : 513.
Workbench Top:
(1) 50MM Thickness Plywood Top with Polished Finish / Rubber Cladding
(2) M.S. Top (Welded Assembly) of 2MM Thickness with Supporting Stiffeners
(3) M.S. Top with Plywood Cladding
(4) S.S. Top Back Panel: Back Panel provided in (Welded / Assembled) pattern, made out of ERW Sq. Tubes framing with perforated Sheet Cladding. Finish: Epoxy Polyester Powder Coated to the Thickness of 65 Microns (+/- 10) with Matt / Structure Finish Shade: All Colour Shades availiable as per RAL Series Additional Accessories: Bench Vice, Bins, Tool Hooks.