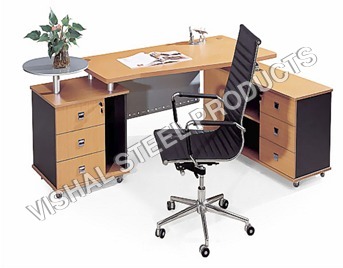 Product Description
We are engaged in offering optimum quality Modular Office Furniture, which is simple and practical design system designed to fit office needs. These products are designed with standardized units and dimensions, which facilitate easy assembling, repair and flexible arrangement & use. Modular office furniture can be availed by our customers at industry leading prices. This product range encompasses the following:
Desks
Hutches
Stationary and mobile filing cabinets
Lateral files, overhead storage shelves
Keyboard trays
Bookcase
We offer a Premium Range of Office Chairs. Our Executive Series consists of New Designs, Ergonomics and such other Relevant Features. Our Chairs are Specially Designed keeping in mind the Latest trends prevailing in modern Office Furniture Environment.